Sun 1/9 – 10am-12pm Eastern time / 8am-10am Mountain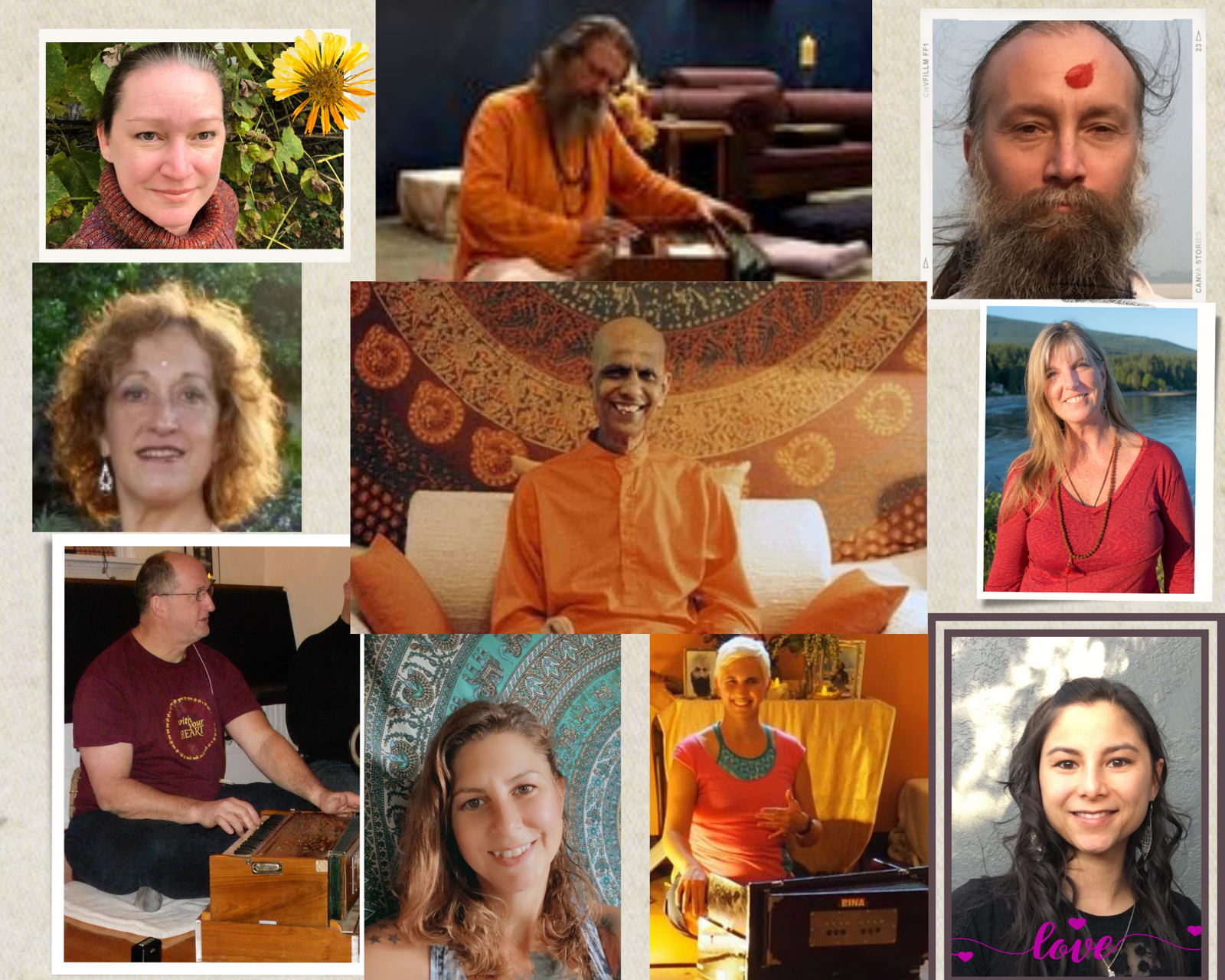 Join us for this Free global Mahasamadhi celebration! Please register to receive the Zoom link for this live event featuring:
Live Readings of Swami Kripalu's writings
Guided experience of the Kriya of Chitta and Prana
Kirtan (chanting) with Jagdish and friends
Puja (ceremony honoring the elements)
Swami Kripalu (January 13, 1913 - December 29, 1981) was a renowned yoga master who lived primarily in the Gujarat region of India. At Santosha and in the Amrit Yoga lineage, we call him "Bapuji," an affectionate nickname meaning "beloved father." Among Swami Kripalu's dedicated disciples was Yogi Amrit Desai, who we call "Gurudev" meaning "beloved teacher." Kripalu encouraged Yogi Desai to bring yoga to the US in 1959. Gurudev began teaching around 1961, creating first Kripalu Yoga and then Amrit Yoga to convey the power of these teachings to Americans and other Westerners.
In 1977, despite the rigorous demands of his yoga practice (Sadhana), Bapuji stunned his followers in India by accepting an invitation to visit America. Bapuji arrived in May of 1977, expecting to stay only a few months, but he extended his visit to over four years, living at the original Kripalu Yoga Ashram in Sumneytown, Pennsylvania in a small cottage named Muktidham or "Abode of Liberation." Here in Muktidham, Bapuji did his ten-hour a day yoga practice and reached the highest stages of yoga. He was supported by Amrit Desai's wife, Urmilla Desai, who was also a disciple of Bapuji and is known as "Mataji" or "beloved mother." In 1981, Bapuji's health began to deteriorate and he wished to return to India. He peacefully left his body (Maha Samadhi) on December 29, 1981.
We're honored to be hosting this event connecting people from around the world. Our planned presenters include: Hasu, Kalindi, Ramdas, Parvati, Jagdish, Shambhu, Kavita, Padma, and Janie Ganga.
All registered guests will be invited to:
Before the Event, receive an email explaining what materials can be gathered at home to participate in the Puja (ceremony honoring the elements). You'll also be subscribed to Santosha Yoga's weekly newsletter.
After the Event, receive an email with details about how to make a donation to Kripalvananda Yoga Institute (KYI). KYI is a Pennsylvania non-profit corporation established to preserve and maintain Muktidham, the personal residence of Swami Kripalvananda while he resided in the United States.
Santosha Yoga and all of our Presenters offer this loving Event as bhakti - devotion.