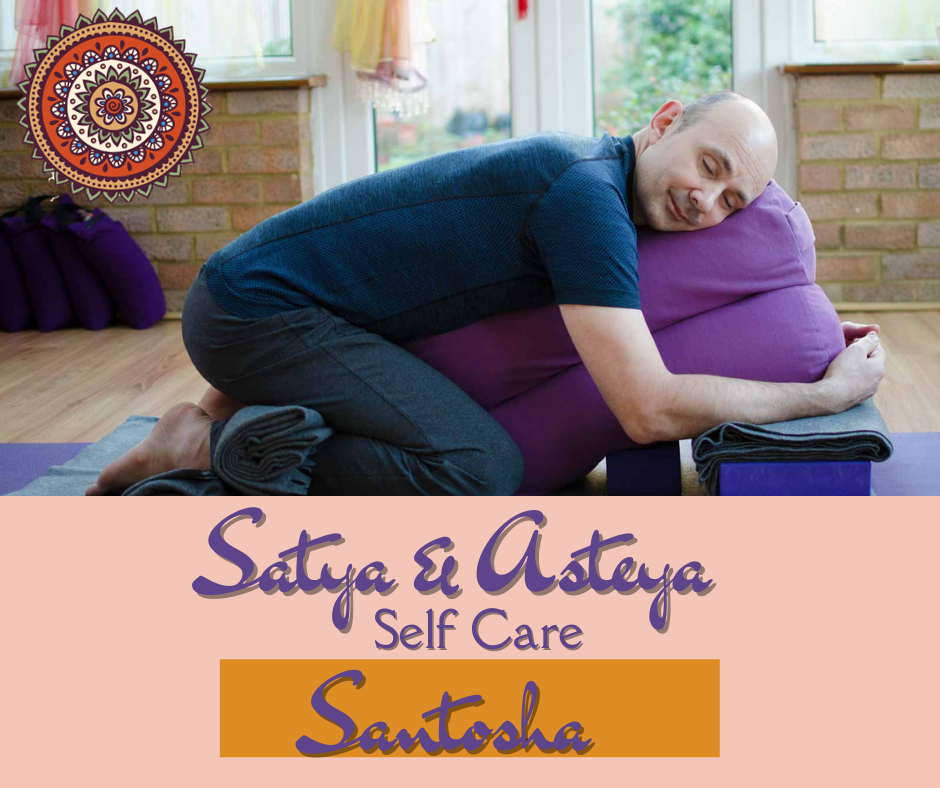 Truth and Non-Stealing in self-care this holiday season.
Satya and Asteya are the second and third Yamas, respectively. In terms of self-care, these Yamas are about setting limits. I have, historically, been one to do way too much during the holidays. As an example, my husband and I would often spend Christmas Eve with his parents (if we weren't working), then host his family for brunch and presents on Christmas morning. After a quick clean-up, we would load the car with food and gifts and head to my cousins for dinner. Often, we would also receive an invite to a friend's house for a late Christmas evening open house. We would do it all, and end up exhausted the next day. Although we enjoyed our time with everyone, we felt rushed and had to keep an eye on the time to ensure we arrived at our next destination timely. We were "stealing" from our family and friends because we weren't completely present. And we were "stealing" from ourselves because we overstretched ourselves and were not able to fully enjoy the experience.
Now we are more careful of how we spread our time during the holidays. Want us to host a Christmas bunch, then you do Thanksgiving dinner. Want us to come over after spending all day with our family, please understand when we say that we are staying home. We choose not to steal from our personal time together.
We are also truthful about this – to ourselves, and to others. We let people know that we can not join their party because we are already overstretched with holiday gatherings. If my cousin gives a time for dinner that is too early for us to make, I let her know that we might be late for dinner but will definitely be there for dessert. And when I want to attend one more party but my body is tired, I am honest with myself (most of the time) and decline the invite when its in my better interest to stay home and rest.
It's not always easy to practice Asteya and Satya in this way. Especially during the holidays. And especially considering that many of us are excited to get back to pre-COVID gatherings and parties. Be honest with yourself as to how much your body – and mind – can handle (or is willing to handle), and be sure to not take away from your precious time and energy. You – and your loved ones – will be more present, grounded, and joyful in the gatherings you attend rather than rushing around.
Want to learn more about how Satya and Asteya guide modern life? Read more in Becoming Parvati.